You can discover a wide variety of cities in the US that provide distinctive experiences and sights to see. Every type of traveler may find something to like in the USA, from vibrant metropolises to quaint little villages. We'll examine the top ten American cities in more detail in this post; each has its own special allure and charm. You're sure to find a city that fits your interests, whether you're a history buff, foodie, outdoor adventurer, or culture vulture.
1. The City That Never Sleeps: New York City, New York
New York City is a cultural, fashion, and innovative melting pot. Featuring the Statue of Liberty, Central Park, and Times Square, it is the biggest city in the United States. Discover top-notch museums, indulge in a variety of cuisines, and take in the lively spirit of the city.
2. The Bay Area in San Francisco, California
Famous landmarks in San Francisco include the breathtaking Golden Gate Bridge, the island of Alcatraz, and quaint districts like Chinatown and Haight-Ashbury. Remember to take a ride on the famous cable cars to take in the amazing views of the harbor.
3. The Big Easy: New Orleans, Louisiana
New Orleans is a city with a rich cultural legacy, well-known for its exciting Mardi Gras celebrations, mouthwatering Creole cuisine, and dynamic music scene. Take in some jazz on Bourbon Street and explore the historic French Quarter.
4. The Windy City: Chicago, Illinois
Chicago provides a mix of cultural attractions and contemporary architecture. Admire the famed deep-dish pizza, Navy Pier, and the Art Institute of Chicago. Beautiful shoreline on Lake Michigan can also be found in the city.
5. South Carolina's Charleston A Gem of the South
Charleston's antebellum homes, plantations, and old cobblestone streets evoke a sense of classic southern charm. Enjoy Lowcountry food, stroll around the historic neighborhood, and take in the stunning coastal scenery.
6. The Mile-High City: Denver, Colorado
Nestled in the Rocky Mountains, Denver is an outdoor enthusiast's dream come true. Take a hike, explore Red Rocks Park, or go to the Denver Art Museum. The city is renowned for having a strong craft beer industry.
7. Austin, Texas: The Capital of Live Music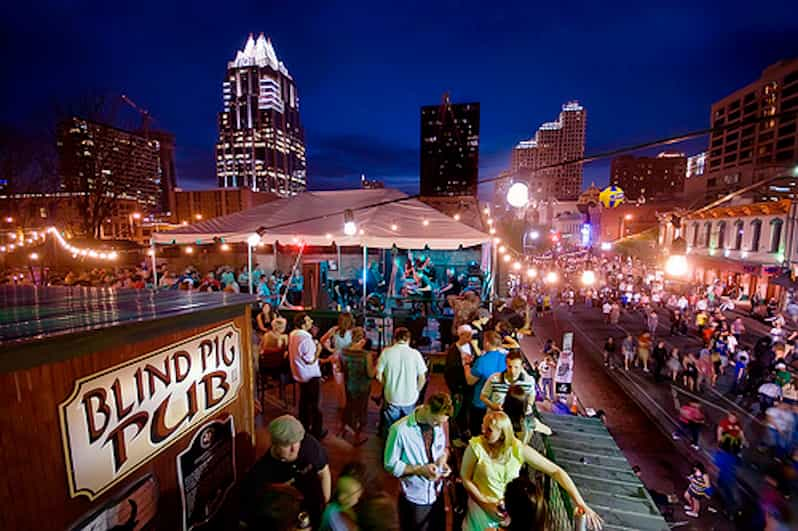 With its many live music venues and yearly festivals, Austin is a place for music enthusiasts. Swim in Barton Springs Pool, tour the State Capitol, and savor Tex-Mex food.
8. The City of Roses: Portland, Oregon
Portland is well known for its food carts, artisan brewers, and environmental consciousness. Take a stroll around the Pearl District, stop by the International Rose Test Garden, and explore Powell's City of Books.
9. The Magic City of Miami, Florida
Miami is a cosmopolitan metropolis with stunning beaches, art deco buildings, and an exciting nightlife. Savor the tastes of Little Havana, stroll around South Beach's Art Deco Historic District, and unwind there.
10. The Entertainment Capital of Nevada, Las Vegas, Nevada
World-class entertainment, casinos, and an exciting nightlife are all synonymous with Las Vegas. Take in a concert, visit the well-known Las Vegas Strip, and test your luck in the casinos.
In summary
From entertainment and scenic views to gastronomic and cultural delights, these ten American cities offer it all. These cities offer something for everyone, whether you're planning a single trip, a romantic break, or a family holiday. Set out on your adventure and make priceless memories at these wonderful US locations.